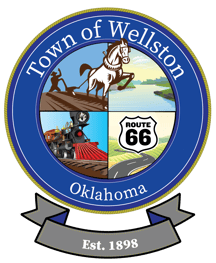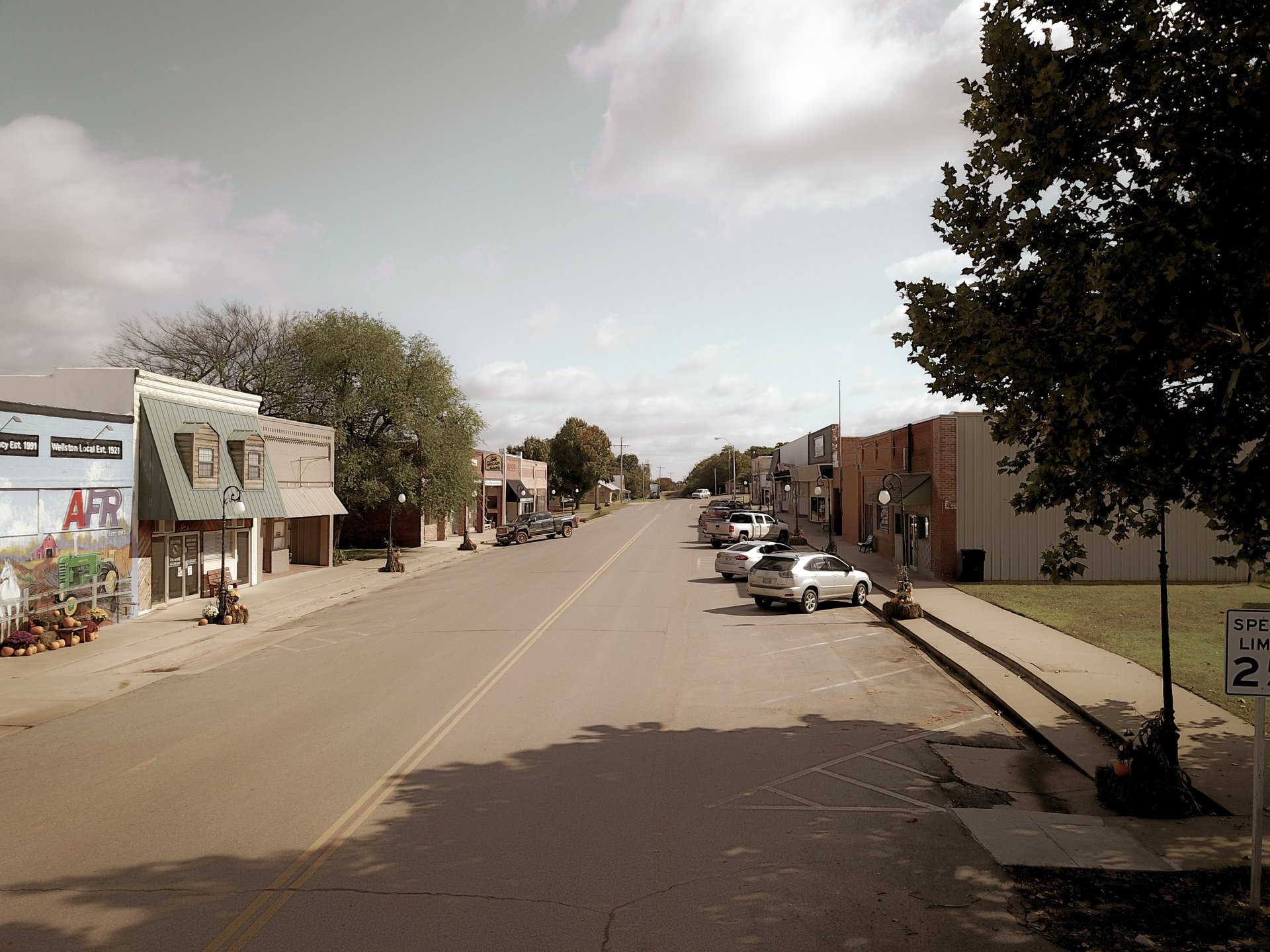 Located in western Lincoln County, Wellston is situated north of the Turner Turnpike and State Highway 66, two miles east of State Highway 102. Around 1880 Christian T. Wells established a trading post in the northern part of the Kickapoo Reservation. The Wellston post office opened on September 19, 1884, with Wells as postmaster. When the Kickapoo lands were opened by a land run on May 23, 1895, Thomas Craddock staked a claim near the trading post and deeded the land for the town. The townsite, which lies south of the Deep Fork River, was laid out by pharmacist J. L. Ross, who was serving as town clerk.
In the early 1890s a hotel accommodated travelers on the Ozark Trail, which passed through Wellston. In 1898 the Arkansas and Oklahoma Railroad (sold to St. Louis and San Francisco Railway on June 21, 1901) was built north of town. The 1900 census counted 383 inhabitants. In October 1907 the town charter was signed, and Wellston had 669 residents. Early establishments included a school, three churches, general stores, two lumberyards, two hotels, cotton gins, a bank, and a brickyard. The population declined to 590 in 1910. A subscription library was started in 1918, and a brick schoolhouse was built in 1922. The town served as a trade center for a surrounding agricultural area. The Wellston News served the residents from 1899.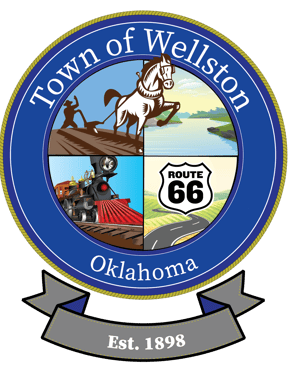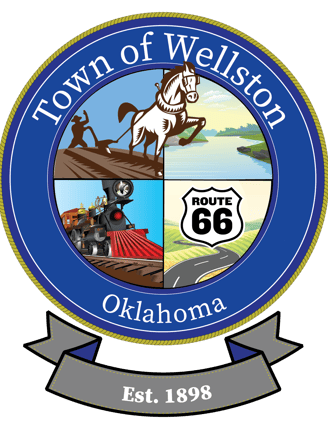 In 1932 State Highway 66 was constructed one mile south of Wellston, threatening the town's survival. After a dispute with the state highway department, "Wellston Gap" (a bypass) was paved through town. From 1920 to 1960 the population numbers remained steady in the six hundred range. During the 1960s and the 1980s rejuvenation projects improved the school and the downtown area. In 1963 Delbert Davis of Wellston was named Oklahoma's poet laureate. By 1970 the census reported 789 citizens, and the town grew to 802 in 1980. In 1990 Wellston reached a peak population of 912. At the turn of the twenty-first century Wellston had 825 residents, but the number had dropped to 788 by 2010 and 679 in 2020. Click here for the latest U.S. Census data about the Town of Wellston.
Credit to Matt Stoots for Town Seal.